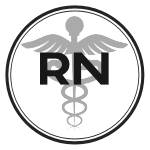 RN **NURSING POOL** $22-$50 PER HOUR VARIOUS LOATIONS & FACILITIES
Position Type:
RN
Salary:
Location: VARIOUS LOCATIONS
Job Information:
WE NEED YOU!
Hospital, Long Term Care, Temperature Checkers, COVID, NON COVID….MORE AND MORE
The list is growing EVERY DAY!!
Corbin, Williamsburg, Middlesboro, Barbourville, London, Somerset, Monticello, Burkesville, Jamestown, Glasgow, Greensburg, Irvine, Lancaster, Danville, Louisville, Elsmere, Vanceburg, Pikeville, Salyersville and Jellico Tennessee!!!!!
For details and how to get in a shift making:
RNs up to $50 per hour
LPNs up to $40 per hour
CNAs up to $20 per hour
Call 606-676-0222
Text 606-271-0277
Refer a Friend to www.medplusstaffing.cc
MedPlus is an Equal Opportunity Employer
Text 606-271-0277
Refer a Friend to www.medplusstaffing.cc
MedPlus is an Equal Opportunity Employer
Apply Now