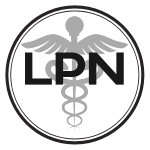 LPN **NURSING POOL** $17-$40 PER HOUR VARIOUS LOATIONS & FACILITIES
Position Type:
LPN
Salary: $17 – $40
Location: VARIOUS LOCATION
Job Information:
LPNs needed in Various Locations across Kentucky for MedPlus Nursing Pool.  MedPlus staffs a wide variety of facilities, including hospitals, long term care facilities, home health, clinics and others.  Must have minimum of 6 months – 2 years recent working experience as an LPN.  American Heart Association BLS required for all units.  ACLS and PALS are required for higher acuity units.  ***MedPlus offers these classes to our employees at a very low cost***   LPN must have a clear, unrestricted and up to date Kentucky State or Compact State Licensures.  Complete your application and a staffing specialist will call you by the next business day!  If you have immediate questions, call a staffing specialist at 606-676-0222!
Apply Now