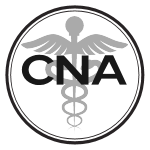 CNA ***Temp To Hire*** Somerset, KY
Position Type:
CNA
Salary: up to 14.20
Location: Somerset, Ky
Job Information:
CNAs needed in Somerset!!!
Direct Support Staff needed IMMEDATELY
Pay is $12.75 per hour.  Weekday 2nd & 3rd shift earns $13.20.  Weekend 2nd & 3rd shift earns $14.20
This is a temp to hire position
Once you are hired full time by the facility
pay will remain the same!!!
Must submit to a fingerprint background check.
Call a staffing specialist at 606-676-0222
Text a staffing specialist at 606-271-0277
Equal Opportunity Employer
Apply Now